"「料理」を人と例えるなら「器」はその衣装である"
If Dishes are People, Vessels are Their Costumes.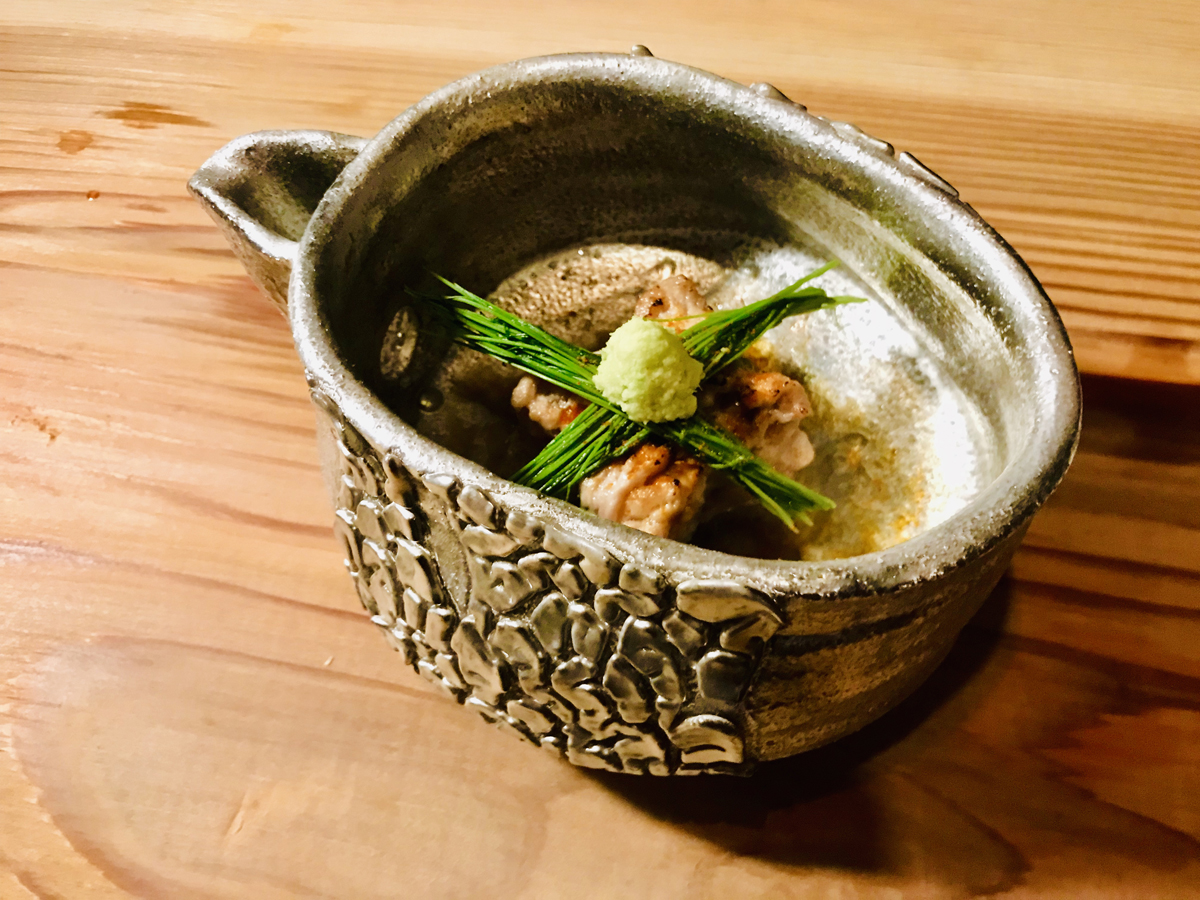 魯山人の「器は、料理の衣装だ。」をそのままの意図を汲み、
現代風にオマージュしたらどうなるだろう。
Contemplating the intent behind Rosanjin's quote, "A vessel is a culinary costume."
How might we pay homage to it in modern terms?
私ならこうだ。
銀彩。梅花皮(かいらぎ)。沓形(くつがた)。片口。
いにしえよりある陶芸の表現方法を備えながら、いにしえの人々が想像し得ない器が今、
このように若い「手」によって、生み出されている。
That's what I'd say.
Ginsai [Silver-coloring]. Kairagi [cracked glaze]. Kutsugata [shoe-shaped]. Katakuchi [single spout].
Endowed with ancient techniques used in expressive pottery, yet transcending anything ancient peoples could have imagined,
that is how vessels are being created today, by young hands.