〜例えば「蟹」という贅を。― Extravagance via Crab
◆
これほどに造形の凝った生き物も世に珍しい。それは同時に、酒膳の飾りがいがあるというものだ。
巷の飲食店では、染付などの磁器で盛られることが多いが、
Such an exquisitely shaped creature is a rarity in this world. That means that it also makes for a highly decorative sake-zen [sake pairing].
In local restaurants, it is commonly served on a blue and white porcelain dish.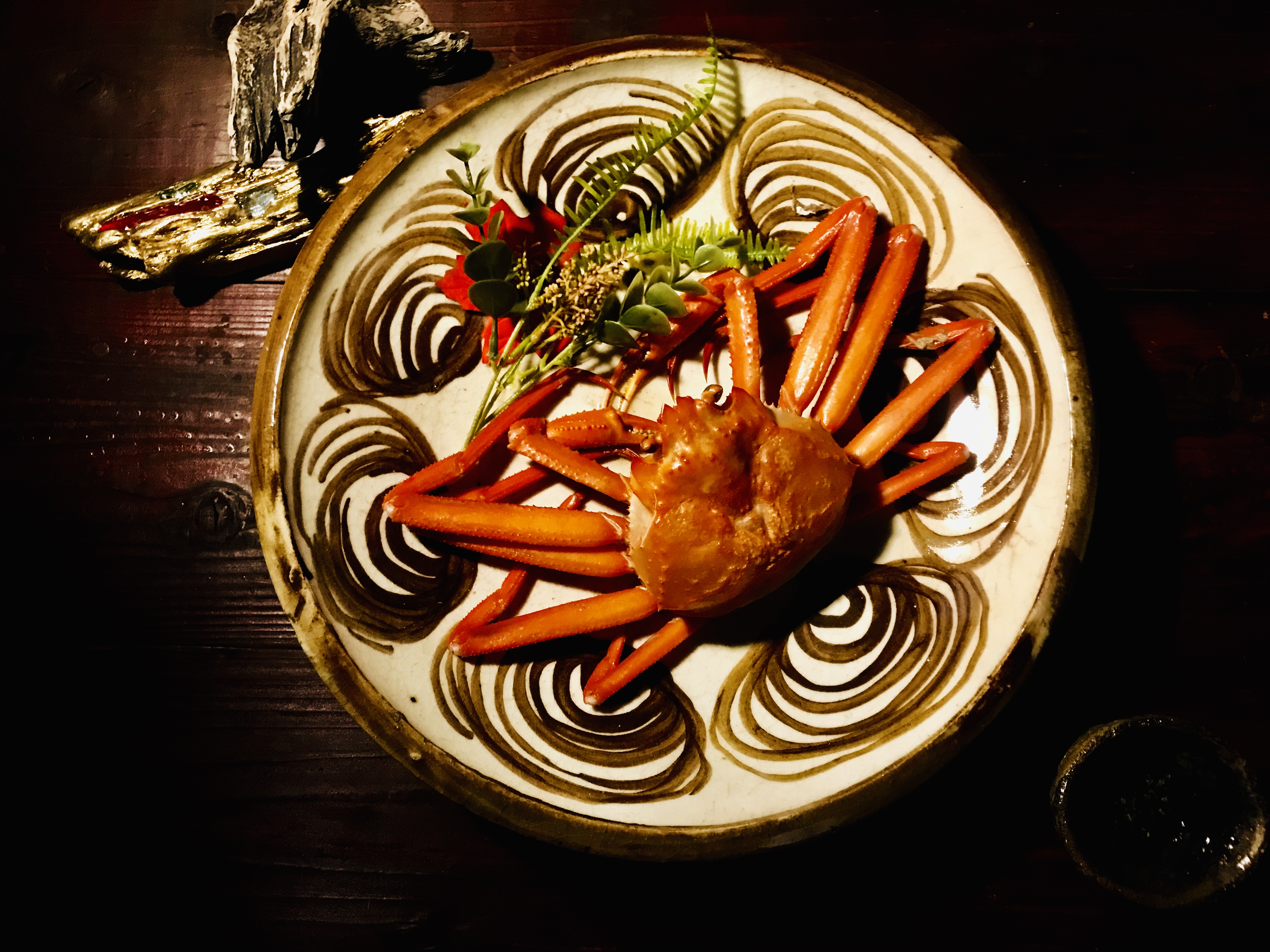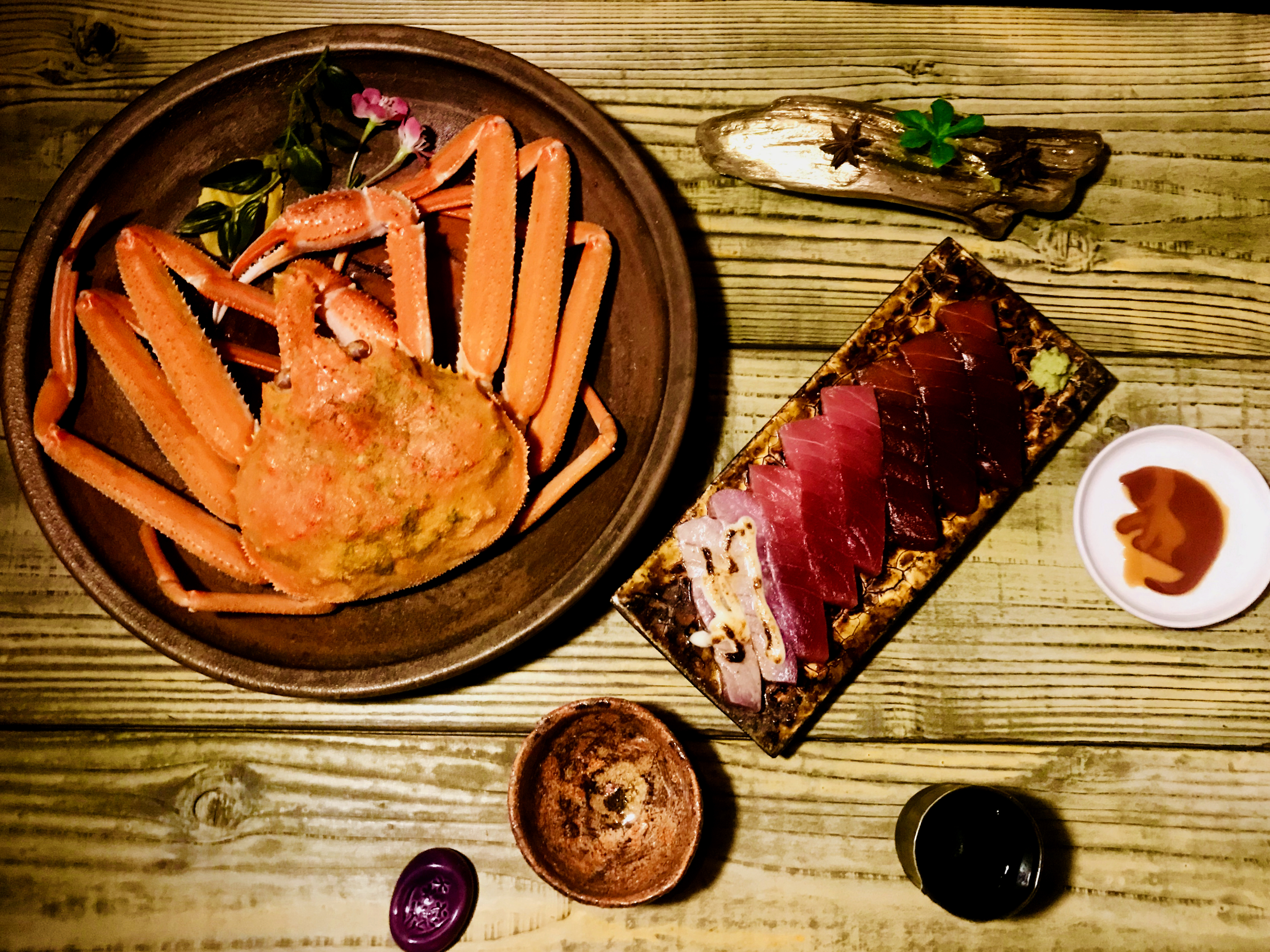 ◆
やはり土の風情のある陶器、或いは夏が旬の「花咲蟹」においてはガラスなど変化球も面白い。
Nonetheless, the use of pottery with an earthy feel to it, or the use of glass to serve Hanasaki crab [spiny king crab] in the summer when it is in season, offer interesting curve-balls.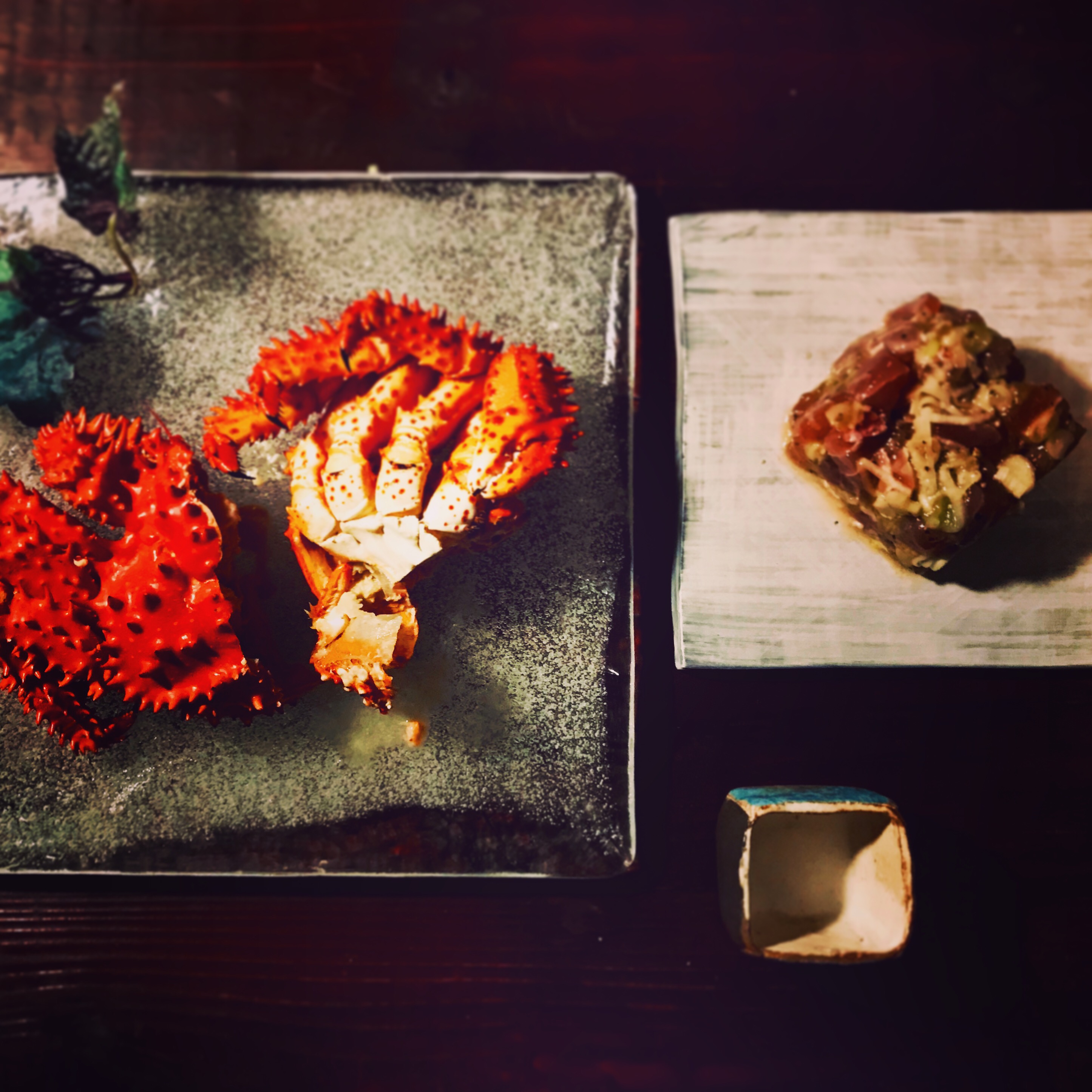 ◆
皿は時として大は小を兼ねる。良い大皿は、数有って損はない。
「蟹」という贅を、贅沢に食べずにどうするというのか。
When it comes to plates, sometimes bigger is better. When it comes to quality platters, you can never have too many.
Why have extravagant crab, and not enjoy it extravagantly?