"和食器"は、"和"を超えて。
Japanese Tableware, "Japanese" Transcended.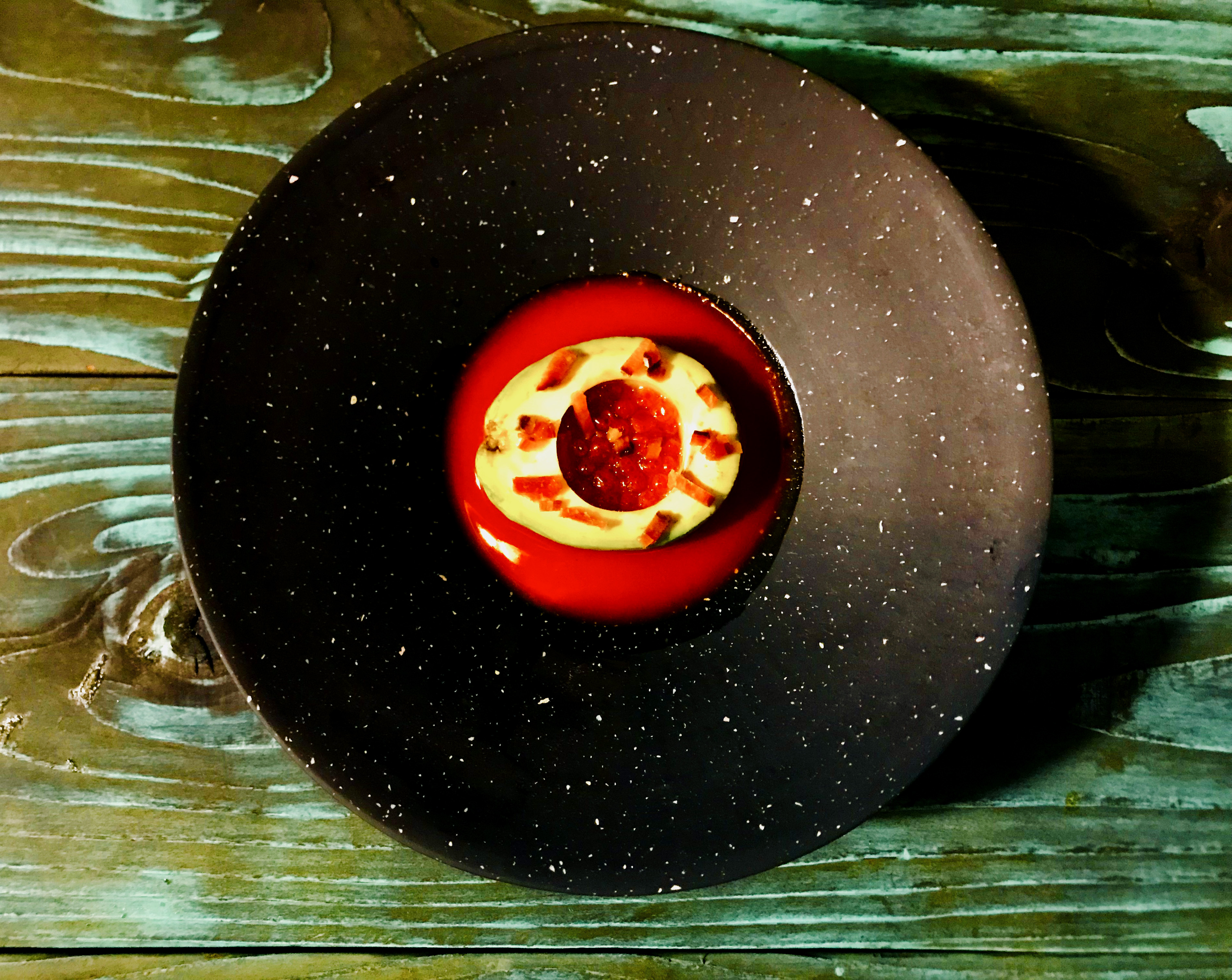 ◆
"和食を盛る為の器"を"和食器"と定義するのならば、もはや日本の和食器はそれを超越していると言ってよいでしょう。逆説的に言えば、日本の現代陶芸家作品を"和食器"と定義することは、とうに限界が来ているのです。
If vessels for serving Japanese food are defined as "Japanese tableware," Japanese tableware made in Japan can be said to have long since transcended that definition.
Likewise, contemporary Japanese pottery pieces have far exceeded their definition as "Japanese tableware".
フレンチから、現代的なダイニングバー、フュージョン料理、新時代の懐石料理・・・
From French to modish bar food, fusion cuisine, new age kaiseki [multicourse meal] restaurants …
◆
「器は、料理の衣装だ。」とは美食家の元祖・北大路魯山人の言葉。
In the words of Rosanjin Kitaoji, the grandfather of gourmet, "A vessel is a culinary costume."
実は私の父は終戦直後、鎌倉で郵便配達のアルバイトをしていた際に、
北大路魯山人の窯をしばしば訪れ、交流があったそうだ。
魯山人も、酒好きな父も、もしかしたら今頃あの世でカニでもつまみながら酒を酌み交わしているかもしれないと想像すると少し羨ましい。
As a matter of fact, my father said that when he worked part-time as a postal carrier in Kamakura right after the war, he often stopped to hobnob with Rosanjin Kitaoji at his kilns.
I sometimes imagine Rosanjin and my sake-loving father, together in the afterworld, maybe sharing some crab and sake, and can't help feeling a little envious.
遠くなった昭和の時代に生きた魯山人が残したその言葉は、陶芸に多様性に満ちた現代において、更にその意味の真実味を増しています。
Those words of Rosanjin, who lived in the distant Showa era, become increasingly true in this age of abounding diversity in the ceramic arts.